Submit your data to international licensing agencies
Collect the money you are entitled to for the use of your recorded music on an international scale.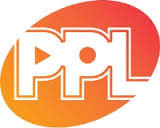 Links:

As a member of further international agencies for the collection of royalties like, e.g. the PPL, you benefit from the distributions these agencies assign for airplays. This requires a professional and timely data report according to the respective standards of these institutions. These standards and norms vary considerably from country to country.
Our team assists you with the data reports and takes care for a smooth processing of your data with the corresponding institutions. We will be happy to advise you regarding your personal possibilities and assist you throughout the registration process and all further data reporting processes.
If you have any questions regarding data entries for the PPL or other international agencies for the collection of royalites, please don't hesitate to contact our team at any time.
Contact details: info@acamar-service.net oder +49 2233 80 41 00